Meet the pioneers behind Derma International!
Elizabeth Finch-Howell C.P.C.P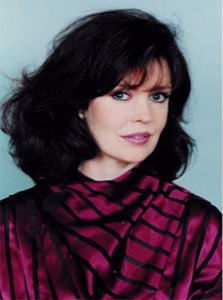 Elizabeth Finch Howell is a distinguished leader and lecturer in the field of permanent cosmetics. She has been manufacturing pigments, which are now used globally, since 1989. In that same year, she was invited to join the offices of Dr. Roy Geronemus, former Chief of Laser Surgery at NYU, and offer permanent cosmetic services, specializing in camouflaging at the New York Laser and Skin Surgery Center.
In 1992, Miss Howell earned the prestigious credentials as the Director of the Department of Permanent Cosmetics at Saint Barnabas Hospital in Livingston, NJ, the first hospital in the country to have a department for cosmetic tattooing. As an entrepreneur, Ms. Howell recognized the need for alternatives to permanent cosmetics for people with conditions that deemed them unlikely candidates for cosmetic tattooing and created the Apres Laser line of topical waterproof corrective cosmetics.
She is a past president and past ethics chair for the Society of Permanent Cosmetic Professionals, the largest organization for permanent cosmetic professionals in the world.
Mechele Cherill
Mechele Cherill has served the permanent makeup industry for over 15 years. She found Derma Medical International, a leader in pigment innovations, while trying to find a better solution to her sparse brows. Mechele has trained extensively with Elizabeth Finch-Howell, an icon in the field of permanent cosmetics, and founder of the first Para-medical cosmetic tattoo unit in a hospital.
Working side-by-side the new face of Derma Medical International, Mechele completed a 2-year apprenticeship. She feels this is a critical difference between conventional and cosmetic tattooing. She states, "traditional tattooists apprentice for a much longer period of time and rarely touch the face!!" She is currently trying to bridge the gap with several tattoo shops in her area.
Having a 2-year hands-on apprenticeship in the pigment colorant dispersion division of Derma Medical International making permanent cosmetic pigment, Mechele gained a superior advantage in color correction and color choice.
Since 1999, she has worked her way from pigment making assistant to part owner. "Of all the technicians and students that I have taught over the past 20 years, Mechele's complete understanding of color, her superior technical knowledge, her excellent client management and procedures surpasses them all. I feel very fortunate and blessed to have her as my partner in Derma Medical International." (Elizabeth Finch-Howell)
Mechele also handles the technical support line at Derma Medical International and continues to further her education by being an active member of the Society of Permanent Cosmetic Professionals. Attending conferences yearly, she participates in continuing education and blood borne pathogens certification. Mechele has also earned the distinct honor of Certified Permanent Cosmetic Professional (C.P.C.P.)